Staff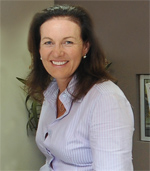 Sue Haywood
Practice Manager
Sue has worked with Dr Johnstone as practice manager for the past 12 years. Sue ensures optimal staff performance and efficient administration systems to provide the best possible patient care. As a registered nurse, Sue assists Dr Johnstone with his patients' nursing needs in the post-operative clinics. Sue is responsible for all staff recruitment, training and development in the practice and has developed a team of highly professional, caring and dedicated staff in order to ensure the highest level of care throughout the entire treatment process.
---
Lois Hutton
Surgery and Administration Co-ordinator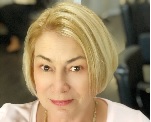 Lois has many years of experience in the orthopaedic field. She provides support to patients throughout their treatment, from scheduling surgical procedures through to coordinating hospital bookings, theatre administration and required medical equipment. Lois's level and depth of experience provides our practice with the consistency and attention to detail that is required in this busy medical practice.




---
Typist/Assistant Secretary
Typist/Assistant Secretary has many years of medico legal typing experience and liaises with Workcover QLD and legal firms regarding all workers compensation and medico-legal matters. Typist/Assistant Secretary also supports Jo and Sue across all disciplines of our well established medical practice.